Omrub 24g 3 Pack
Regular price

$75.00

Sale price

$65.00
Omrub is formulated specifically to assist the body's natural healing processes, with 100% active natural, organic ingredients in a professional strength all natural muscle balm with a delicious fresh minty scent. One for your car, one for your gym bag and one for a sporty friend or a parent with joint pain. 
Omrub organic muscle rub can be used for: Muscle Aches, Joint Pain, Inflammation, Sports injuries, Tired muscles, Poor circulation, Bruising, Sprains and Strains, Arthritic conditions, Neuralgia, Tension headaches, or as a cooling muscle rub to help prevent injury due to muscle tension and inflammation.

BioGro Certified Organic Muscle Rub
100% Active Ingredients, no fillers or nasty chemicals
Professional Strength, tested on athletes as a sports rub
Anti-inflammatory
Provides a 'deep heat' type warming/cooling sensation
Used by many for arthritis joint pain
Recyclable tin
Cruelty free
Made in New Zealand
Three 24g Tins.
BIOGRO CERTIFIED ORGANIC

Omrub is a concentrated, anti-inflammatory, BioGro certified organic, cruelty free muscle rub.
100% NATURAL & NZ MADE

All ingredients in our organic muscle rub are 100% natural actives sourced from ethical growers and suppliers who support sustainability, and Omrub is made in New Zealand.
INGREDIENTS

Helianthus Annuus (Sunflower) Seed Oil, Rosmarinus Officinalis (Rosemary) Leaf Oil, Capsicum Annuum (Capsicum) Oleoresin, Olea Europaea (Olive) Fruit Oil, Leptospermum Scoparium (Manuka) Leaf Oil, Cera Alba (Beeswax), Mentha Arvensis Leaf Oil Menthol, Eucalyptus Radiata (Eucalyptus) Leaf Oil, Nigella Sativa (Black Cumin) Seed Oil, Arnica Montana (Arnica) Flower Oil, Eucalyptus Dives (Peppermint Eucalyptus) Leaf Oil, Origanum Majorana (Marjoram) Leaf Oil, Syzigium Aromaticum (Clove) Flower Oil.
WASTE FREE PACKAGING

Our tin is recyclable and your package will arrive in a compostable courier pack.
Customer Reviews
07/12/2022
Such a great little battler.
A little goes a long way. Great scent. Great texture. Great after-feel.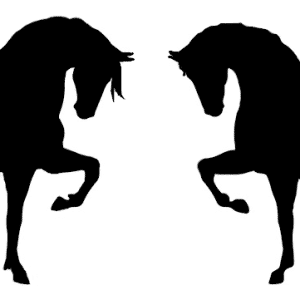 HR
Heidi R.

New Zealand
04/19/2022
Get you some Omrub
Great for all sort of knocks, bruises and strains. It's also a pre-sport muscle rub so intend to apply pre-firewood splitting, garden digging, etc. too.
Gill M.

New Zealand
11/28/2021
Amazing Relief
Omrub is a unique formulation that has enhanced my hiking and long distance trekking ability at least 100fold if not more. Earlier my knees used to hurt or give way when descending steep slopes and I found it v.hard to climb more than 50 stairs. Since using Omrub I have undertaken climbs with 1900 stairs within 3hours, scaled parts of Mt. Cook and easily done 65km treks without the slightest discomfort. It is really WONDERFUL!
Uma G.

New Zealand
11/21/2021
Presents
Ordering and delivery was hassle free and prompt. I bought the Omrub for Christmas presents, people who I think will benefit.
Raewyn M.

New Zealand
10/17/2021
Love the small size option
Have found Omrub so effective, decided to gift some to friends - the smaller size was great for this purpose!
Gill M.

New Zealand
04/11/2021
Consistency
Amazing use nothing else have been using as a chest rub too for congestion too .
Carey M.

New Zealand