Omrub 60g 3 Pack
Regular price

$117.00

Sale price

$105.00
Omrub is formulated specifically to assist the body's natural healing processes, with 100% active natural, organic ingredients in a professional strength all natural muscle balm. One for your car, one for your gym bag and one for a sporty friend or a parent with joint pain. Plus, when you buy 3 you'll enjoy a lower per-tin price.
Omrub is formulated specifically to assist the body's natural healing processes, with 100% active natural, organic ingredients in a professional strength all natural muscle balm.
Omrub organic muscle rub can be used for: Muscle Aches, Joint Pain, Inflammation, Sports injuries, Tired muscles, Poor circulation, Bruising, Sprains and Strains, Arthritic conditions, Neuralgia, Tension headaches, or as a cooling muscle rub to help prevent injury due to muscle tension and inflammation.
BioGro Certified Organic Muscle Rub
100% Active Ingredients, no fillers or nasty chemicals
Professional Strength, tested on athletes as a sports rub
Anti-inflammatory
Provides a 'deep heat' type warming/cooling sensation
Used by many for arthritis joint pain
Recyclable tin
Cruelty free
Made in New Zealand
Three 60g Tins.
BIOGRO CERTIFIED ORGANIC

Omrub is a concentrated, anti-inflammatory, BioGro certified organic, cruelty free muscle rub.
100% NATURAL & NZ MADE

All ingredients in our organic muscle rub are 100% natural actives sourced from ethical growers and suppliers who support sustainability, and Omrub is made in New Zealand.
INGREDIENTS

Helianthus Annuus (Sunflower) Seed Oil, Rosmarinus Officinalis (Rosemary) Leaf Oil, Capsicum Annuum (Capsicum) Oleoresin, Olea Europaea (Olive) Fruit Oil, Leptospermum Scoparium (Manuka) Leaf Oil, Cera Alba (Beeswax), Mentha Arvensis Leaf Oil Menthol, Eucalyptus Radiata (Eucalyptus) Leaf Oil, Nigella Sativa (Black Cumin) Seed Oil, Arnica Montana (Arnica) Flower Oil, Eucalyptus Dives (Peppermint Eucalyptus) Leaf Oil, Origanum Majorana (Marjoram) Leaf Oil, Syzigium Aromaticum (Clove) Flower Oil.
WASTE FREE PACKAGING

Our tin is recyclable and your package will arrive in a compostable courier pack.
Customer Reviews
08/25/2022
Muscle relief
I use this rub sometimes before and definitely after long walks or cycling. I am in my 70's so it's great for the aging body. I particularly like the fact it is natural and doesn't have a lingering smell .
07/12/2022
Worked overnight!
I had a bang to the leg and was unable to walk without a limp. I applied Omrub and the next day was absolutely fine to go to work as usual. My wife teased me that I had made it up as the change was so fast and impressive. Great work team.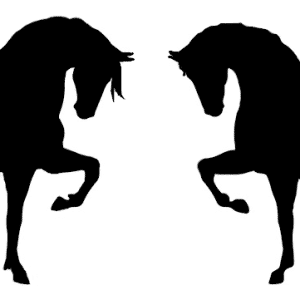 T
Tui

New Zealand
03/04/2022
So surprised!
Been using this Ointment on my knee, on my Wife's back, & also on her shoulder. It has worked wonders for both of us, & we now have good night sleeps! Good thing is most days, we don't need to apply Omrub
Hoani O.

Australia
02/12/2022
My use of omrub
Hi guys, I used omrub for the first time yesterday and I found it worked for a short time then it felt like it was burning very uncomfortable! I also had a look at the ingredients and found that you have beeswax in it I'm allergic to bees so sorry I can't use this anymore but it's the best stuff for my husband thanks.
Sue A.

New Zealand
Sue, we're so sorry to hear this! Really glad you worked out that it was the beeswax that was the problem, and glad we can continue to help your husband. Sending you the very best!
02/01/2022
Awesome
Excellent for sore joints or muscle pain. Also sent more overseas to my mother to help with joint pain.
Sari G.

New Zealand
01/27/2022
Amazing!
This is an amazing product, highly endorsed by the tennis coach and the teenager in our house! Both agree it is the very best product for sore, tired and overworked muscles. Very pleased to have discovered Omrub!
Caroline C.

New Zealand
01/26/2022
Awesome
I have found Omrub to be fantastic. Prompt delivery and an awesome product - recommending to all my family and friends.
Kellie B.

New Zealand
11/19/2021
It is good for my husband
I bought these for my husband and he likes it very much. But for me, it was nice when I put it but later, I found that my skin was irritated by it. Maybe I have sensitive skin.
Miyako K.

New Zealand
11/18/2021
Muscle rub
This product is the best I have ever used.
Davie R.

New Zealand
10/23/2021
Reccomend
Amazing for muscle and arthritis aches definitely recommend
Peter S.

New Zealand
10/07/2021
Reccomend
Truly amazing relief for muscles and arthritis aches definitely recommend
Peter S.

New Zealand
09/29/2021
Omrub review
Our Omrub arrived quickly & in great size containers. Easy to use, smells refreshing & non greasy once absorbed. Works realy well, receives inflammation in our knees & ankles. Definately use again for long term relief
Jenny A.

New Zealand
08/29/2021
great product
works well and smells amazing
Lisa W.

New Zealand
07/15/2021
Thanks
Hi, arrived yesterday in the UK, well packaged and the product is great. Was put on to it by a friend in NZ Hockey a couple of years back and seems to be trying to keep my older age and ailing body at bay. Highly recommend and thanks once again. Nigel
Nigel S.

United Kingdom