Omrub Organic Muscle Rub 60g
Regular price

Sale price

$39.00
Omrub is formulated specifically to assist the body's natural healing processes, with 100% active natural, organic ingredients in a professional strength all natural muscle balm. Enjoy the muscle balm's delicious fresh minty scent when applied.
Omrub organic muscle rub can be used for: Muscle Aches, Joint Pain, Inflammation, Sports injuries, Tired muscles, Poor circulation, Bruising, Sprains and Strains, Arthritic conditions, Neuralgia, Tension headaches, or as a cooling muscle rub to help prevent injury due to muscle tension and inflammation.
BioGro Certified Organic Muscle Rub
100% Active Ingredients, no fillers or nasty chemicals
Professional Strength, tested on athletes as a sports rub
Anti-inflammatory
Provides a 'deep heat' type warming/cooling sensation
Used by many for arthritis joint pain
Recyclable tin
Cruelty free
Made in New Zealand
60g Tin.
BIOGRO CERTIFIED ORGANIC

Omrub is a concentrated, anti-inflammatory, BioGro certified organic, cruelty free muscle rub.
100% NATURAL & NZ MADE

All ingredients in our organic muscle rub are 100% natural actives sourced from ethical growers and suppliers who support sustainability, and Omrub is made in New Zealand.
INGREDIENTS

Helianthus Annuus (Sunflower) Seed Oil, Rosmarinus Officinalis (Rosemary) Leaf Oil, Capsicum Annuum (Capsicum) Oleoresin, Olea Europaea (Olive) Fruit Oil, Leptospermum Scoparium (Manuka) Leaf Oil, Cera Alba (Beeswax), Mentha Arvensis Leaf Oil Menthol, Eucalyptus Radiata (Eucalyptus) Leaf Oil, Nigella Sativa (Black Cumin) Seed Oil, Arnica Montana (Arnica) Flower Oil, Eucalyptus Dives (Peppermint Eucalyptus) Leaf Oil, Origanum Majorana (Marjoram) Leaf Oil, Syzigium Aromaticum (Clove) Flower Oil.
WASTE FREE PACKAGING

Our tin is recyclable and your package will arrive in a compostable courier pack.
Customer Reviews
09/06/2022
Amazing
Works really well. Does relieve the pain in my thumbs better than Voltaren. Recommended to my brothers partner.
08/31/2022
Omrub
Great for easing muscle aches and pains. Highly recommend.
Rachel E.

New Zealand
07/27/2022
GREAT
Yes worked well , put it on my lower back every morning before work
Glenn G.

New Zealand
07/20/2022
Not a pain releiver
Not really affective for my knee pain.
Lloyd P.

New Zealand
07/18/2022
Better than Expected
One of, or if not the best product on the market for joint pain relief. Within minutes of applying to my knee I felt improvement. I recommend for anyone to try omrub, I'm positive they will not regret their purchase. As a bonus you also get great service and fast delivery. Craig Gosnell.
Craig G.

New Zealand
07/12/2022
Great stuff.
I've used Omrub on my badly bruised ribs and found a definite reduction in pain.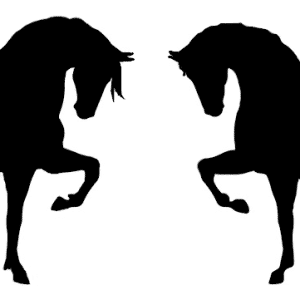 R
Roger

New Zealand
05/31/2022
I wondered how this would work?
I have osteo arthritis in my feet which is very painful. After reading the reviews I felt that omrub could possibly help the pain. However, after regularly applying it twice a day I'm not so sure. It's certainly not a magic rub for me, maybe it's now a little less painful, but I can't say it's the best thing for me at this stage. I love the smell though!
Lynne H.

New Zealand
05/10/2022
Omrub
Easily obsorbed. Effective Will buy it again
Marilyn W.

New Zealand
04/17/2022
Excellent
This is so good and helps me get some sleep at night. Have very knotted leg muscles and sore shoulder.
Cheryl G.

New Zealand
03/15/2022
Fantastic muscle rub
It is one of the best creams I have ever used. Definitely helping the muscles around my hip that is about to be replaced.
Cheryl G.

New Zealand
02/16/2022
Long time user
I am a long time user of your excellent product, was unable to buy at either Life Pharmacy or Countdown Greenlane as advertised so resorted to online purchase which was seamless. Great stuff all round
Christine B.

New Zealand
02/06/2022
Muscle rub
Best cream for my husband who's a truck driver,definitely helps with his back thanks.
Sue A.

New Zealand
12/05/2021
First try
Was really good, I have arthritis in both knees, and it definitely helped, thank you
Tony P.

New Zealand
10/28/2021
Love it!
This was recommended to me by one of my patients. So, I purchased it for my mother who has arthritis in both knees. She absolutely loves it! She applies it once in the morning and before she goes to bed. It also smells amazing! A small amount goes a long way.
Shannon N.

New Zealand
10/03/2021
Love it
I am onto my 3rd purchase of Omrub. I use it after a hard workout or if I have sore muscles It is great
megan b.

New Zealand