Organic Muscle Rub 60g
Regular price

Sale price

$25.00
Omrub is formulated specifically to assist the body's natural healing processes, with active natural, organic ingredients in a professional strength all-natural muscle balm. Enjoy the muscle balm's delicious fresh minty scent when applied.
Omrub organic muscle rub can be used for; Muscle Aches, Joint Pain, Inflammation, Sports injuries, Tired muscles, Poor circulation, Bruising, Sprains and Strains, Arthritic conditions, Neuralgia, Tension headaches, or as a cooling muscle rub to help prevent injury due to muscle tension and inflammation.
BioGro Certified Organic Muscle Rub
All active ingredients, no fillers or nasty chemicals
Professional Strength tested on athletes as a sports rub
Anti-inflammatory
Provides a 'deep heat' type warming/cooling sensation
Used by many for arthritis joint pain
Recyclable tin
Cruelty-free
Made in New Zealand
60g Tin.
BIOGRO CERTIFIED ORGANIC

Omrub is a concentrated, anti-inflammatory, BioGro certified organic, cruelty free muscle rub.
100% NATURAL & NZ MADE

All ingredients in our organic muscle rub are 100% natural actives sourced from ethical growers and suppliers who support sustainability, and Omrub is made in New Zealand.
INGREDIENTS

Helianthus Annuus (Sunflower) Seed Oil, Rosmarinus Officinalis (Rosemary) Leaf Oil, Capsicum Frutescens Resin, Olea Europaea (Olive) Fruit Oil, Leptospermum Scoparium (Manuka) Leaf Oil, Cera Alba (Beeswax), Mentha Arvensis Leaf Oil Menthol, Eucalyptus Radiata (Eucalyptus) Leaf Oil, Nigella Sativa (Black Cumin) Seed Oil, Arnica Montana Flower Extract, Eucalyptus Dives (Peppermint Eucalyptus) Leaf Oil, Origanum Majorana (Marjoram) Leaf Oil, Eugenia Caryophyllus Flower (Clove Bud) Oil, Mentha Piperita (Peppermint).
WASTE FREE PACKAGING

Our tin is recyclable and your package will arrive in a recyclable bag.
Share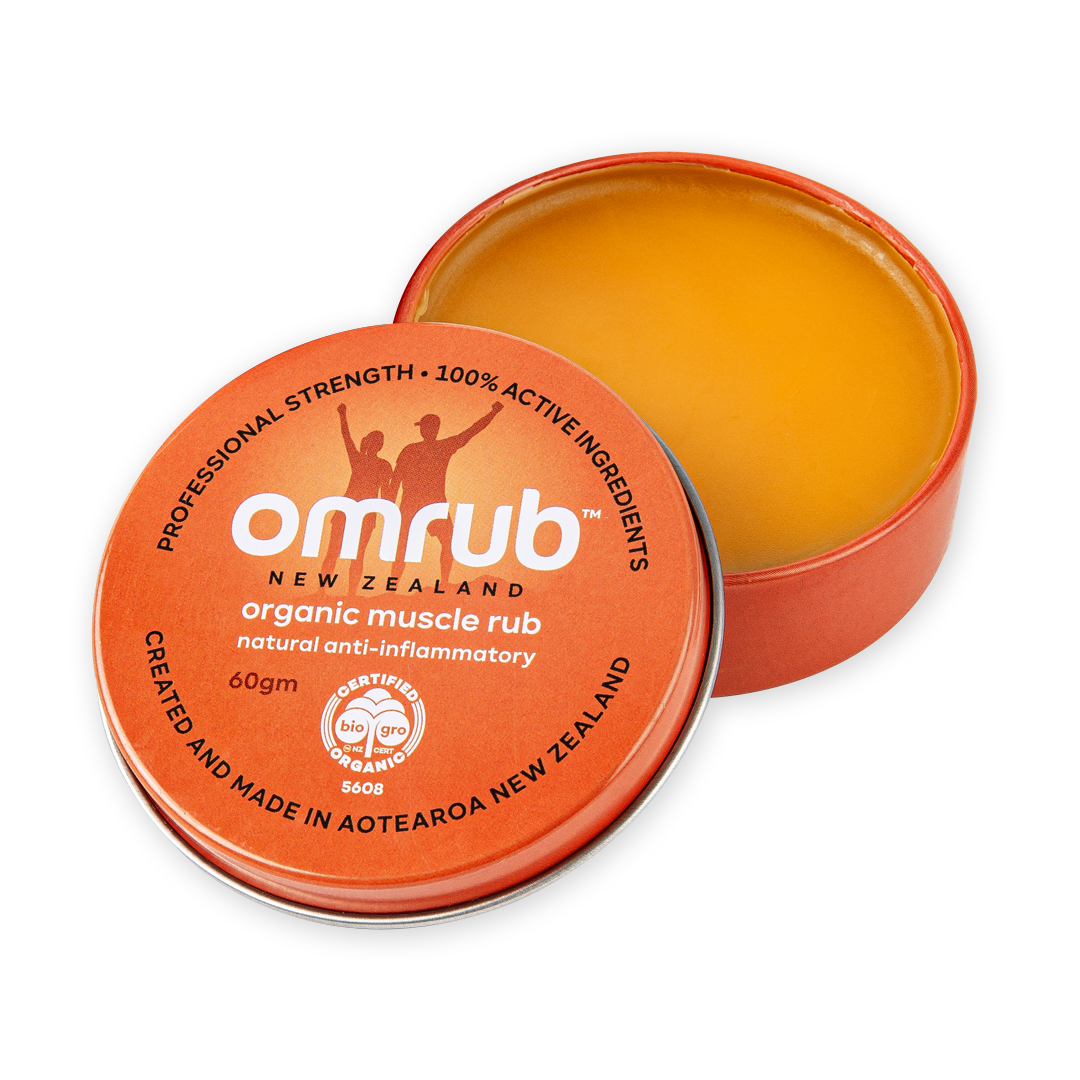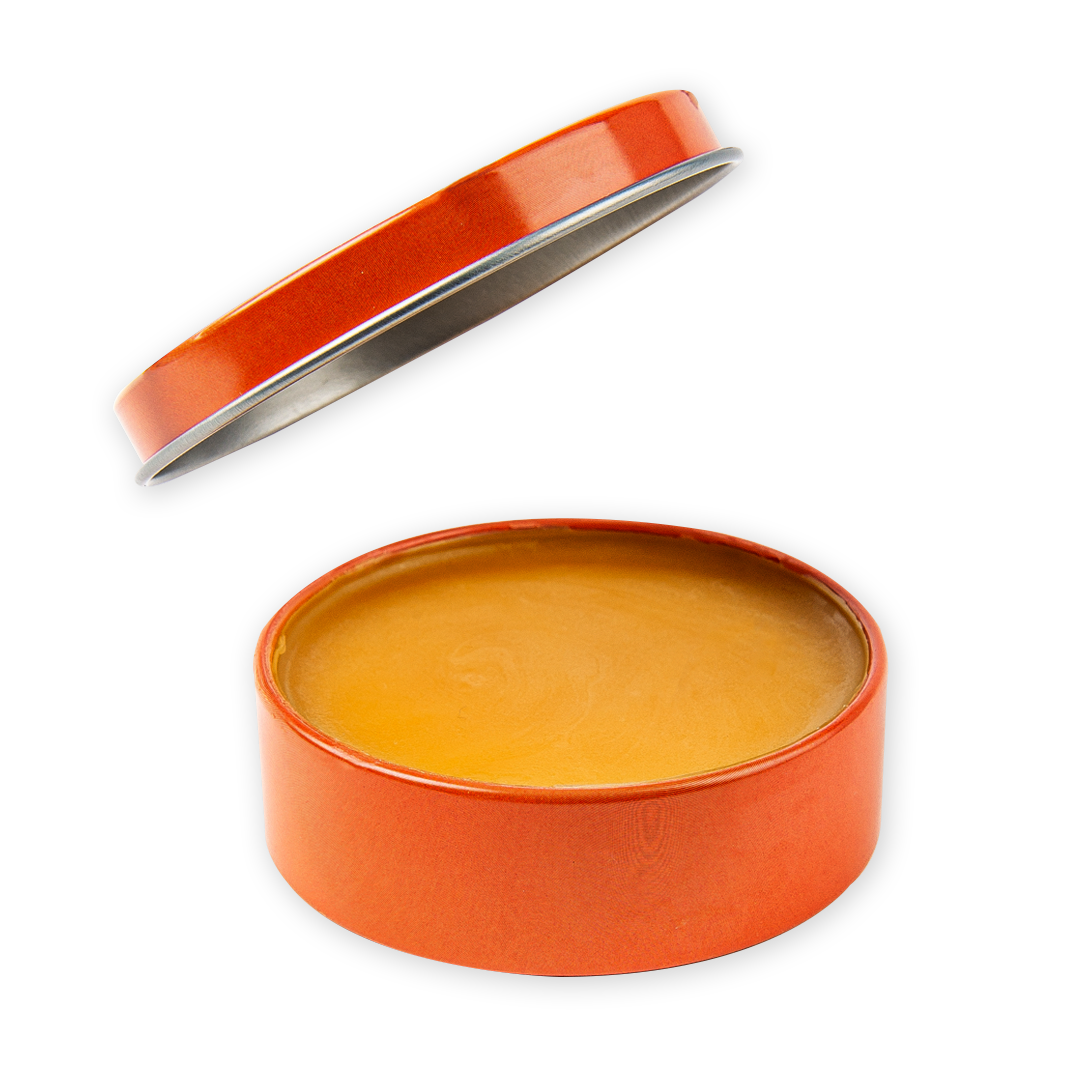 Customer Reviews
11/29/2023
Muscle rub
Very good, strong smell clears the sinuses too!
Heather D.

New Zealand
11/23/2023
Omrub muscle rub
Brilliant. I stood up from a chair and could barely move due to a back problem I've developed. Rubbed omrub on and voila - freer movement, pain gone. Unbelievable but I can only attribute it to the omrub. Definitely a keeper.
Bella P.

New Zealand
11/20/2023
*
the product is good but it stains clothing
lester a.

New Zealand
11/12/2023
OMG...
For years have suffered cramps, both legs,up to inner thigh, restless kegs and a T2 Diabetic neuropathy..since starting OMRUB..ITS BEEN ABOLUTELY MARVELLOUS..I totally recommend OMRUB..ABSOLUTELY.. Nga Mihi Rose Ormsby Taupo
Rose O.

New Zealand
11/10/2023
Omrub
Absolutely love Omrub it's really helping with my shoulder and neck pain,smells great.I apply it in the morning before work I'm pain free all day then apply again at night.
Jeanie S.

New Zealand
11/07/2023
Works well
I use this on my arthritis fingers and on an old broken bone injury and it definitely gives relieve.
Susanna d.

New Zealand
11/05/2023
Love Omrub
This is my second tin. Husband and I love this product.warm and soothing and it's all natural.
Vicki B.

New Zealand
11/05/2023
Useful non steroidal rub
I use it on my knee joints before walking Works well and helps reduce aches.
Bernadette T.

New Zealand