Omrub is powered by plants with a unique blend of organic ingredients which have passed exacting standards
From Sustainable, Organic Sources

✤

Our ingredients have been carefully selected from organic, sustainable sources all around the world, including some here in N.Z. .  It took us 10 years to get the ingredients, their source and the specific synergistic blend right to create the holistic  relief from muscle and joint pain that Omrub provides.

14 Active Ingredients

✤

Omrub contains 14 active ingredients, meaning that every ingredient in Omrub contributes specific properties giving Omrub it's awesome therapeutic effect.

An active ingredient is what makes a skincare product effective because it is an ingredient backed by scientific data, known to bring a specific change.
Our Ingredients
Helianthus Annuus Sunflower seed oil

Sunflower oil has anti-inflammatory properties which can help combat arthritis pain.  It is one of the foods rich in Omega-3 fats which help reduce inflammation, especially in rheumatoid arthritis.

Olea Europea (olive) fruit oil

A perfect massage oil, this also  has outstanding skin care benefits; it is very kind to the skin and a great carrier for active ingredients and leaves the skin feeling soft and silky.

Cera Alba (Bees wax)

Has humectant properties (keeps things moist) and is a good anti-inflammatory.  Bees wax acts as the base that binds all Omrub's ingredients together.

Mentha Piperita (Peppermint) Oil

Peppermint Arvensis contains anti-inflammatoryproperties.  It is excellent for muscular and joint pain, headaches, increasing energy levels and nausea.

Mentha Arvensis (Menthol) Leaf Oil

Is used for commercially isolating menthol and menthone for further uses.  Menthol is what gives Omrub it's primary smell!

Eucalyptus Radiata (Eucalyptus) Leaf/Stem Oil

Can be used to help relieve joint or muscle pain associated with rheumatoid arthritis.

Nigella Sativa (Black Cumin) seed oil

Has been used to make medicines for thousands of years.  It is known to be beneficial for a multitude of ailments.

Eucalyptus Dives Leaf/Twig Oil (Peppermint Eucalyptus)

Has incredible therapeutic properties.  The refreshing properties can help treat tired feet in a relaxing foot bath after a long day on your feet.

Arnica Montana Sunflower Extract

Arnica is used topically for a range of conditions including bruises, sprains, muscle aches, joint pain and swelling from broken bones.

Rosmarinus Officinalis (Rosemary) Leaf Oil

Typically used to treat painful joints and muscles and also neuralgia.

Capsicum Frutescens Resin

Used to temporarily relieve minor aches and pains of muscles and joints.  Capsicum can give the rub it's orange colour.

Eugenia Caryophyllus Flower (Clove Bud) Oil 

Used to help with minor pain and inflammation management.Applied topically in extremely low dilution and with the help of other oils, Clove oil assists in restoring ease and comfort to tired, fatigued or overworked bodies.

Leptospermum Scoparium (Manuka) Branch/Leaf Oil 

Is healing, refreshing and calming; useful in massage, Manuka has a gentle analgesic effect on sore, aching muscles.

Origanum Majorana Branch/Leaf Oil

Wonderful in a massage or bath oil to help warm and ease muscle spasms, strains and joint aches, chilblains , menstrual spasms and headaches.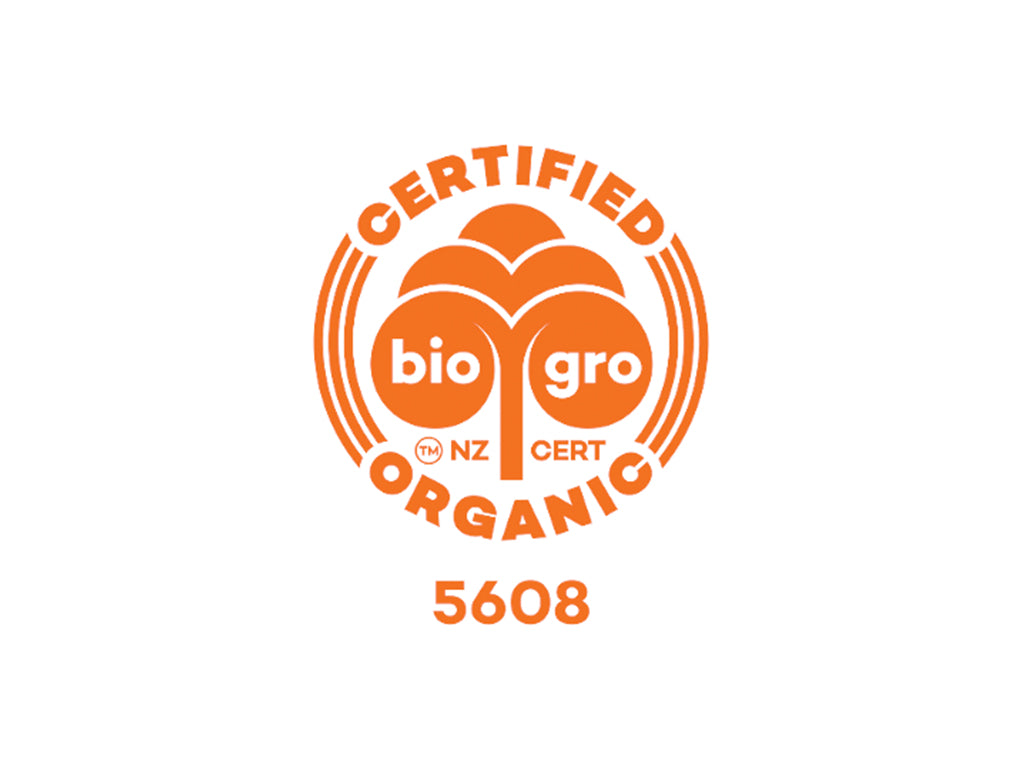 Certified 100% Organic
All our ingredients are certified organic by Biogro.  Biogro was established 40 years ago and  is N.Z's oldest organic certification body. 

To be certified as being genuinely organic, both the ingredient and the processes used to bring it to market must pass rigorous standards.  This makes it extremely challenging to find ingredients and producers and all adds to the uniqueness and efficacy of Omrub.