A top Clinical Muscle Therapist and Organic Formulator created Omrub in 2017 to bring you a professional strength certified organic muscle rub that supports your body's natural healing processes, respects our environment, and works!

In mid-2022 Omrub was bought by new owner, Angela, who knows about living with pain. She has gone from ongoing use of pain relief tablets and osteopath treatments, to only using Omrub. Her son is a professional sportsman and has also had great results from using Omrub to manage his body's mobility and sports recovery.

Angela has been blown away by the many different stories of how Omrub has helped professional athletes, fitness enthusiasts, and Kiwis living with pain and injury. Apa had been tolerating a 10 year niggling shoulder injury, and was recovering from a double knee replacement. He was so impressed with the pain relief, that he bought shares in Omrub in November 2022, and is now a co-owner.

Apa and Angela are totally committed to the quality and purity of Omrub, and want to bring the effectiveness of Omrub natural muscle balm to many more people. Their vision is to make Omrub the recognised product of choice for organic anti-inflammatory pain relief.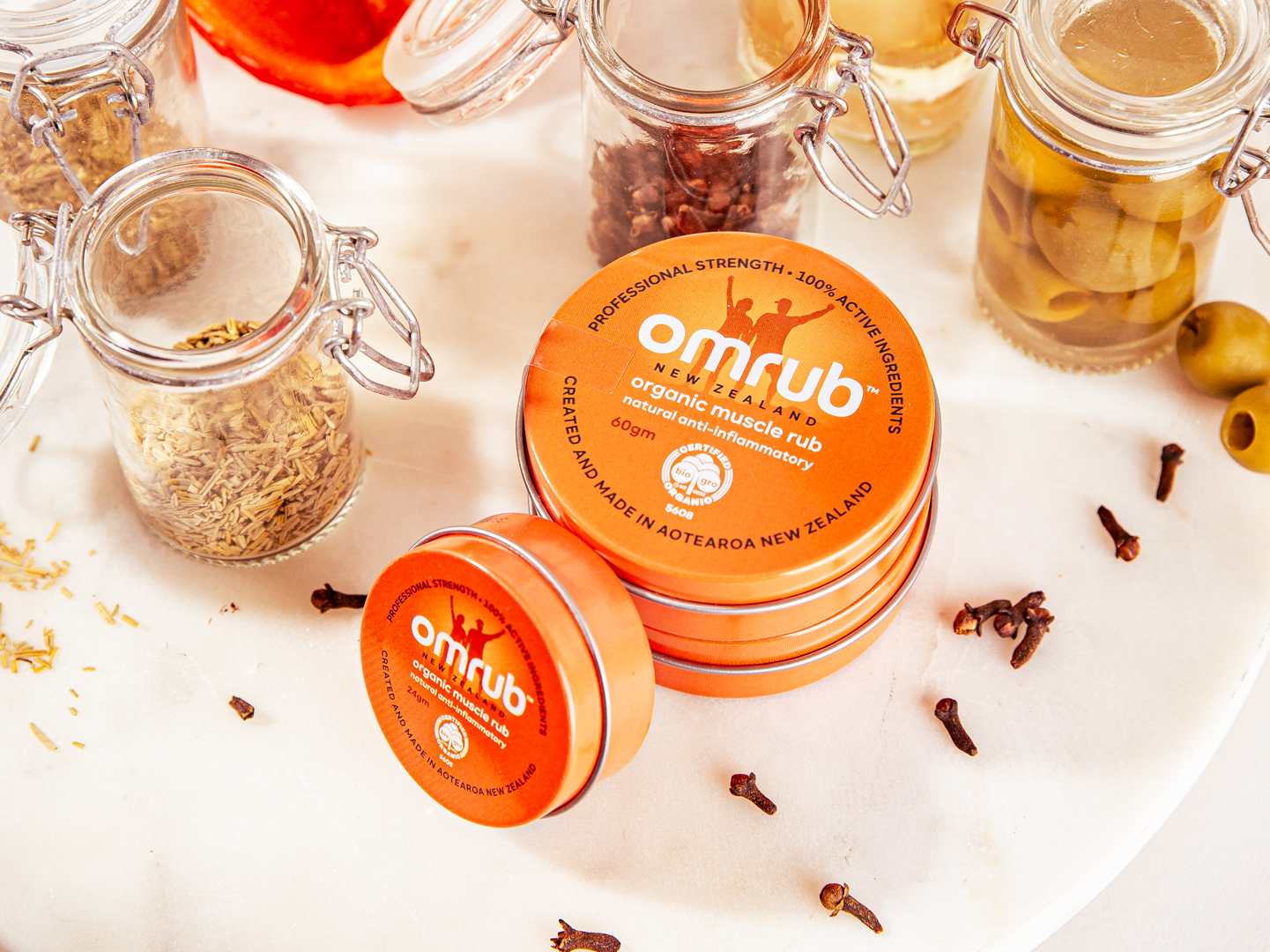 A powerful natural muscle rub
Omrub is a potent, certified organic anti-inflammatory rub made from 100% active botanicals - no fillers, no synthetics, no harmful chemicals.
All ingredients in our muscle rub are sourced from sustainable, organic growers. Omrub is cruelty free, and packaging is reusable or recyclable.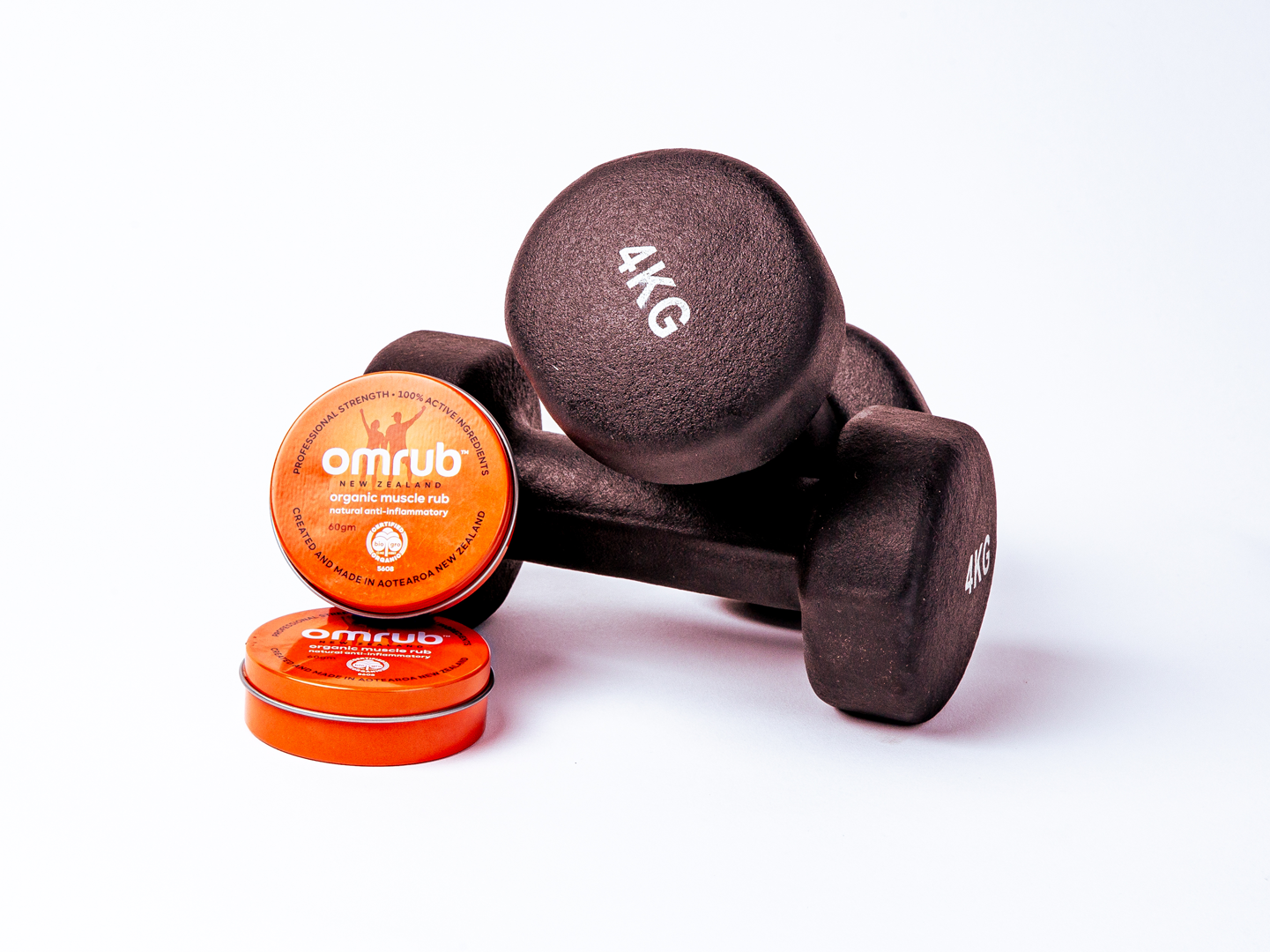 Sports support & pain relief
Our organic muscle balm has helped thousands of Kiwis ease their muscle aches and aid their healing for both sports and everyday life. Thousands more have used Omrub as a natural joint rub for pain from arthritis, old injuries, and ongoing joint aches.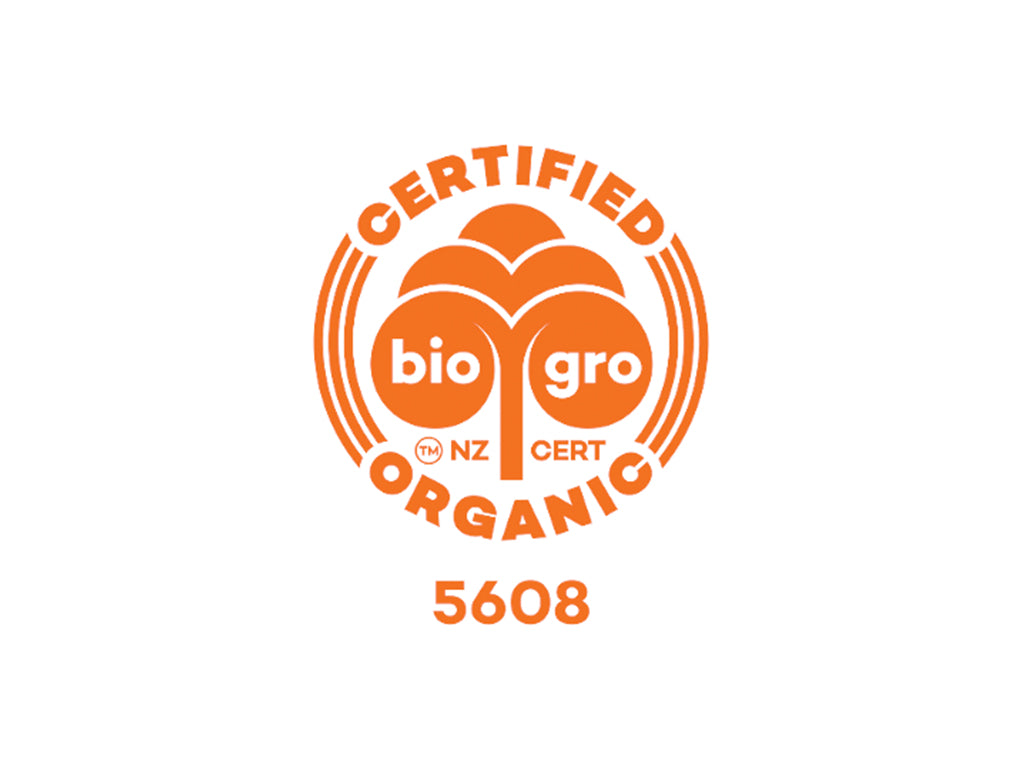 Certified 100% Organic
All our ingredients are certified organic by Biogro.  Biogro was established 40 years ago and  is N.Z's oldest organic certification body. 

To be certified as being genuinely organic, both the ingredient and the processes used to bring it to market must pass rigorous standards.  This makes it extremely challenging to find ingredients and producers and all adds to the uniqueness and efficacy of Omrub.