Omrub Organic Muscle Rub 60g
Regular price

Sale price

$39.00
Omrub is formulated specifically to assist the body's natural healing processes, with active natural, organic ingredients in a professional strength all-natural muscle balm. Enjoy the muscle balm's delicious fresh minty scent when applied.
Omrub organic muscle rub can be used for; Muscle Aches, Joint Pain, Inflammation, Sports injuries, Tired muscles, Poor circulation, Bruising, Sprains and Strains, Arthritic conditions, Neuralgia, Tension headaches, or as a cooling muscle rub to help prevent injury due to muscle tension and inflammation.
BioGro Certified Organic Muscle Rub
All active ingredients, no fillers or nasty chemicals
Professional Strength tested on athletes as a sports rub
Anti-inflammatory
Provides a 'deep heat' type warming/cooling sensation
Used by many for arthritis joint pain
Recyclable tin
Cruelty-free
Made in New Zealand
60g Tin.
BIOGRO CERTIFIED ORGANIC

Omrub is a concentrated, anti-inflammatory, BioGro certified organic, cruelty free muscle rub.
100% NATURAL & NZ MADE

All ingredients in our organic muscle rub are 100% natural actives sourced from ethical growers and suppliers who support sustainability, and Omrub is made in New Zealand.
INGREDIENTS

Helianthus Annuus (Sunflower) Seed Oil, Rosmarinus Officinalis (Rosemary) Leaf Oil, Capsicum Annuum (Capsicum) Oleoresin, Olea Europaea (Olive) Fruit Oil, Leptospermum Scoparium (Manuka) Leaf Oil, Cera Alba (Beeswax), Mentha Arvensis Leaf Oil Menthol, Eucalyptus Radiata (Eucalyptus) Leaf Oil, Nigella Sativa (Black Cumin) Seed Oil, Arnica Montana (Arnica) Flower Oil, Eucalyptus Dives (Peppermint Eucalyptus) Leaf Oil, Origanum Majorana (Marjoram) Leaf Oil, Syzigium Aromaticum (Clove) Flower Oil.
WASTE FREE PACKAGING

Our tin is recyclable and your package will arrive in a recyclable bag.
Customer Reviews
12/02/2022
Omrub
Still experiencing the pain perhaps a little better
12/02/2022
Fantastic Product
Not too greasy & a little goes a long way. Great results! Thanks for a great product and even better, it's kiwi made.
Lindy M.

New Zealand
12/02/2022
Arthritis
Does help ease bad muscle pain in my traps due to arthritis in neck ,shoulders ect
Raquel L.

New Zealand
12/02/2022
Omrub
I have arthritic knees and found that using omrub in conjunction with ibuprofen had definite positive effect soothing the pain around the soft tissue of the joint .
Amanda J.

New Zealand
11/15/2022
Great
I have found the ONRUB very effective in releaving muscle pain and joint stiffness.
Rod M.

New Zealand
11/15/2022
Omrub rocks!
This is my 2nd pot of Omrub and I love it! The blend is perfect - not too strong, but strong enough to ease aches and pains, it smells divine and most importantly is a naturally healthy skin product.
Jules B.

New Zealand
10/30/2022
Excellent
Great works within 10 minutes. Have a very sore sciatica problem and knee. Really happy I found Omrub
Marlene B.

New Zealand
10/24/2022
Disappointed.
I was so looking forward to real pain relief for my arthritic knee pain but sadly this hasn't helped.
Rhona L.

New Zealand
Hi Rhona, we are sorry to hear Omrub hasn't worked for you like it has many others. One of our team will contact you about this.
10/04/2022
Relief in a tin
Definitely does what it claims. Got immediate relief for an ongoing knee issue. Will be a regular in my medicine cupboard from here on.
Clare S.

New Zealand
09/06/2022
Amazing
Works really well. Does relieve the pain in my thumbs better than Voltaren. Recommended to my brothers partner.
Wendy R.

New Zealand
08/31/2022
Omrub
Great for easing muscle aches and pains. Highly recommend.
Rachel E.

New Zealand
07/27/2022
GREAT
Yes worked well , put it on my lower back every morning before work
Glenn G.

New Zealand
07/20/2022
Not a pain releiver
Not really affective for my knee pain.
Lloyd P.

New Zealand
07/18/2022
Better than Expected
One of, or if not the best product on the market for joint pain relief. Within minutes of applying to my knee I felt improvement. I recommend for anyone to try omrub, I'm positive they will not regret their purchase. As a bonus you also get great service and fast delivery. Craig Gosnell.
Craig G.

New Zealand
07/12/2022
Great stuff.
I've used Omrub on my badly bruised ribs and found a definite reduction in pain.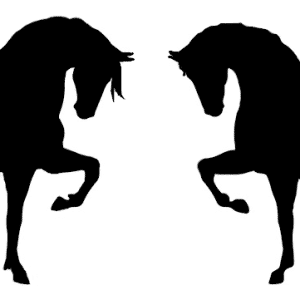 R
Roger

New Zealand